Trekking and hiking
Socotra is an ideal place for trekking. You can set out on a more demanding trek or opt for easier trips around the island. You can explore the natural beauties, which are bountiful on the island and there are many options for the trips.
However, the roads are not marked, practically everywhere you move in protected areas, therefore you must heed the advice and recommendations of an experienced guide from among the local people who have the given area under their and the government's management. The advantage is that a local expert can introduce you to Socotra in its full beauty and reveal its mysterious corners.
If you decide for a more demanding trek, we recommend hiring camels as the carriers of your luggage.

Inland Socotra is the most interesting place for treks and walks. For example, on the way to Dixam plateau or between the canyons, overlooking the horizon of the Fermhin Forest, which contains the largest concentration of these unique trees you can observe whole forests composed of the endemic dragon's blood trees (Draceana Cinnabari). These trees are among the oldest ecosystems on Earth. They look like a gigantic mushroom or an umbrella. The red-colored sap of the so-called Dragon's blood is collected by local residents for its medicinal and cosmetic effects.
The trees create fascinating groves that will fill you with nostalgia and calm your nerves. On the horizon, you will see the mountains, which could remind you of the prehistoric times. The sunsets will then create amazing and even bizarre images of shadows and light. During the day, you can refresh yourself in many small lakes on the rocks, formed from the brooks flowing in the valleys of Socotra. One of these lakes, situated in Wadi Dirhur Canyon, is a refreshment point on the stony route through the spectacular landscape.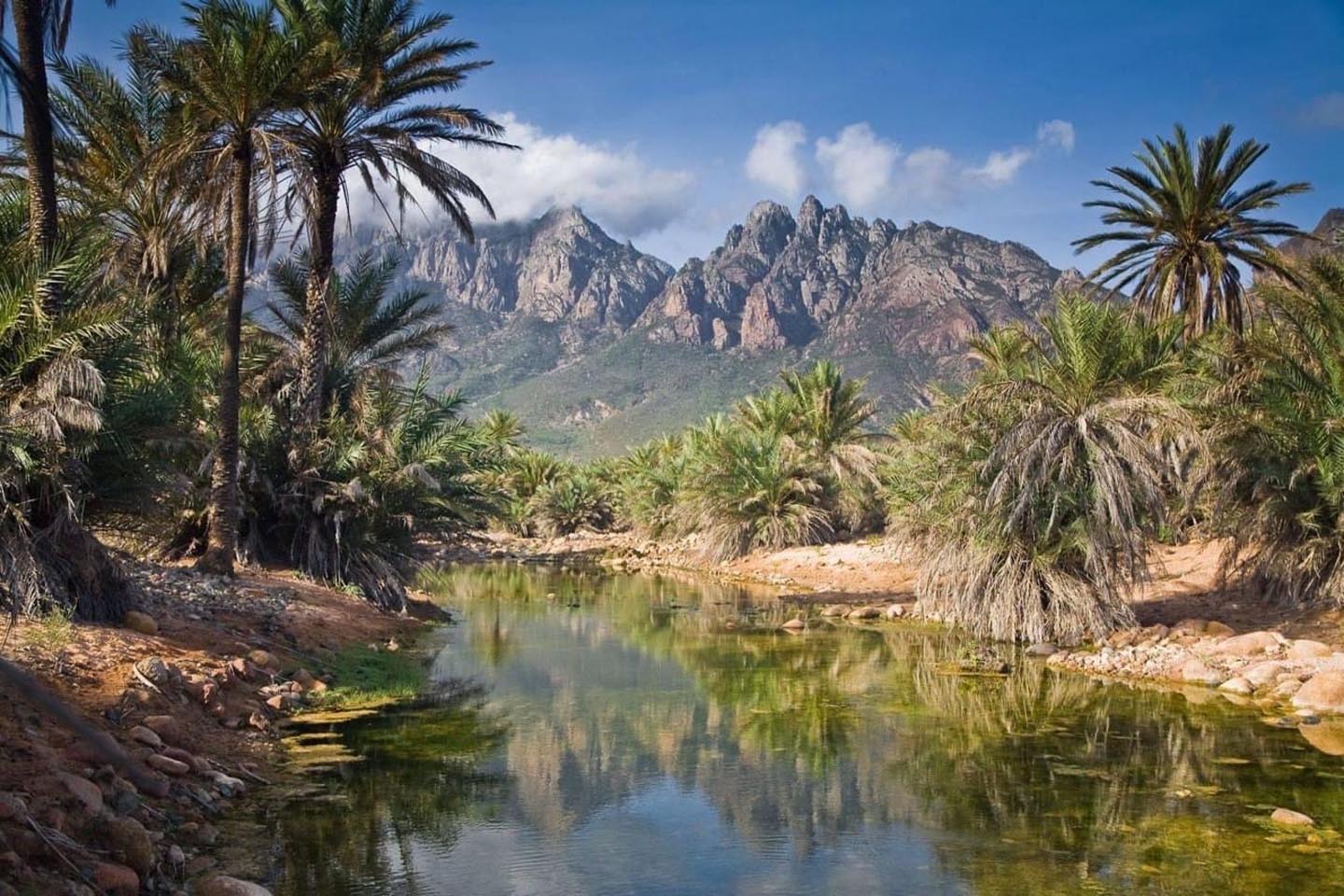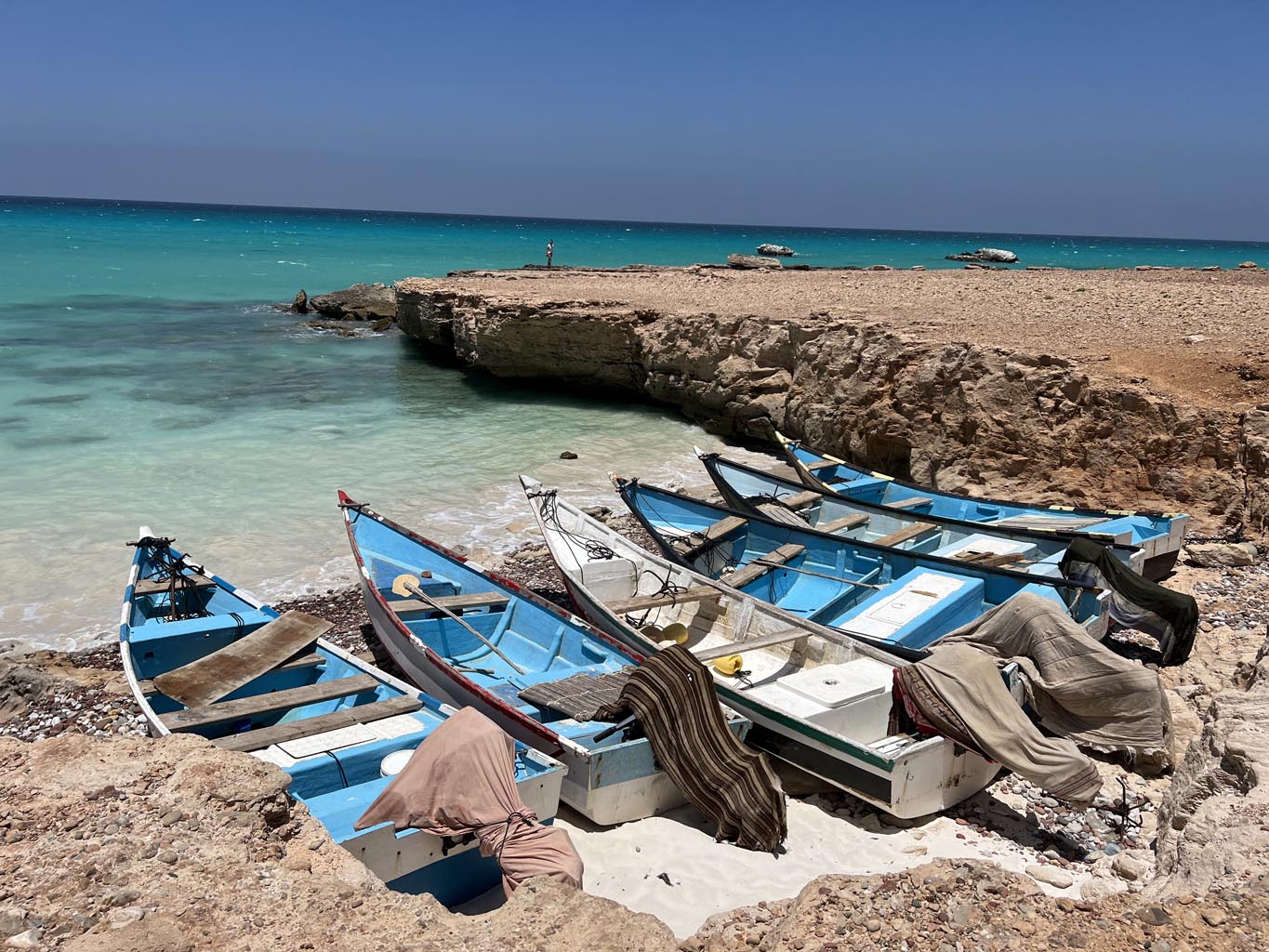 The highest mountain, Skant (the Haghier Mountains), is a great challenge for all skilled hikers. Especially the descend through Wadi Ayhaft into the coastal area is one of the most remarkable experiences Socotra offers.
For the bravest and fittest, it is possible to cross the island during a five-day trek from north to south or from south to north. It is a great opportunity to get to know different types of Socotra landscape.