SOCOTRA.CZ
|
INFORMATION, INTERESTING, TRAVEL
The island of Socotra is completely isolated and hidden in the captivity of the Indian Ocean. A real paradise on earth, which is quite rightly considered a jewel of biodiversity in the entire Arabian Sea. Experience the true Arabian culture, see beautiful mountains and canyons lined with bizarre dragon blood trees, blooming desert roses, visit indigenous villages, taste our great Socotra food and let yourself be carried away by the dream that time passes completely differently here on the island of Socotra, far from the rest of the world . Do you love nature, mountains, beautiful beaches and have an open heart? Socotra will open its for you too! Socotra is not a place of unlimited possibilities, but exceptional for its treasures, which it can envelop you with!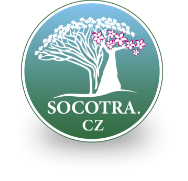 Something about me
My name is Tereza, I have been successfully organizing tours, individual trips and providing advice about the island of Socotra (Socotra) for over 12 years.
Many years ago, when I visited Socotra for the first time, I knew exactly what I wanted. I discovered a place so unique and special that I was consumed by a fanatical need to convince absolutely everyone to have the opportunity to see and experience the same thing. The complete isolation, local nature, people, culture, great diversity and wildness captivated me.
I have been successfully organizing tours, individual and private trips for over 12 years. I provide advice to the island of Socotra. Over the years of traveling to Socotra, I have developed bonds with the local people. Knowing the environment and partly the local language helps me, which opens up places that are otherwise not easily accessible to us during our travels.
If you want to experience something unique, it's high time to go to this area.
Reviews
We usually organize the trips ourselves. But if you want to visit Socotra, choosing a travel agency or agency is necessary. We are glad we chose this one. In addition to a great approach to clients, Tereza has an excellent knowledge of the island and, above all, established relationships with the local people...
Thank you Terezka for the perfect organization of this trip. The food was cooked fresh daily by local residents. There was always fresh fruit on the table. After the walk to the caves, Tereza was waiting for us with COLD water and soft drinks.
Socotra is a magical place where you can discover new cultures, beautiful views and unique nature. Socotra Exclusive Tours Company is a great choice. They arranged flights and visas, handled our requests and prepared a great itinerary, we really saw a lot in a week, without rushing.
Island of Socotra
The incredible diversity of the island creates a fascinating picture of the landscape and is so interesting for a European that almost everyone who is lucky enough to see it must find a strong bond with Socotra. The island of Socotra is an attractive place for trekking enthusiasts, and thanks to the pleasant climate, almost everyone can go on a light hike. More athletic tourists can undertake a more demanding trek. For water lovers, an underwater world awaits here, whose amazing species diversity ensures an extraordinary spectacle. You can spot or even swim with dolphins, sharks, see turtles, stingrays and many other beautiful colorful fish living on the coral reefs. Socotra offers something special for everyone and will convince you that the virgin world still exists! Whether you are an enthusiastic traveler, adventurer, botanist, passionate biologist, fisherman or diver, Socotra will reveal to you a part of its prehistoric wealth that you would look for in such abundance and combination elsewhere in the world in vain. The island offers endless kilometers of white coastline, without tourists and without tourist facilities.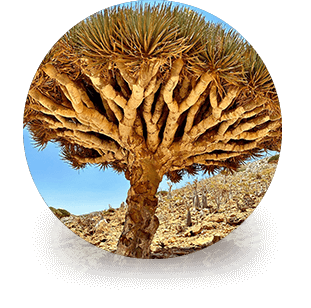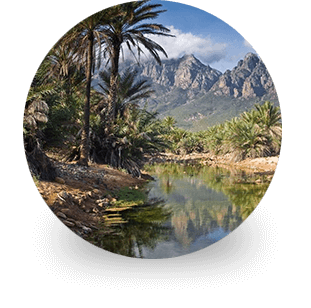 "I still can't recover from the experiences of the trip to Socotra and back. Thanks to you, I had a holiday full of surprises, experiences and views of both nature and people. In many ways, I changed my view on life in a Muslim environment. The common people of both Socotra and Yemen are nice, polite and warm-hearted. They may be happier than us who live in beautiful houses, drive luxury cars, have running drinking water and many other conveniences that we are not even aware of."
"So many, beautiful things cannot be processed in the "gebuli" (head) at once. We enjoyed the whole vacation. Beautiful new things. Mountains, beaches, flowers, trees, fish and beautiful goats. (We were sorry to eat them). Also the caves, the wonder and beauty of the details all around. And flying a military cargo plane - great! The people were nice and sleeping enhanced the experience of the environment. Terezka, everything was fine. We are glad to have found you and Socotra.